Ph.D. Exhibition, 2021
active objects, performance art, sound installation, video art, online map

Barak Kultury foundation, curator: Joanna T. Woźniak, 
video editing: Paweł Turlaj, Graphic design: Malina Barwik- Najewski, 
Co-financed by the City of Poznań

Skamielina / Petrification
Object: ceramics, recycled fabrics, 150x70x30 cm
Perform: Cristina Negucioiu RO/DE
Sound: Marcin Baran, PL 
Video 



What if the world fell into pieces?
And then it self-reconstructed from
them but in a different order and
combination?
The exhibition depicts an ecosystem
that has self-reconstructed from the
preserved matter or its memories.
Philodendronpoiesis classic
Object: recycled fabrics, plastic construction, 230x 90x75cm
Perform: Gabriel Mañes Preciozzi ES
Sound: Tetiana Khoroshun, UA 
Video


Anaerob
Object: plastic bags and recycled textiles, plastic construction, 100x120x160 cm
Perform: Natalia Szkraba BY
Sound: GUMA - Tetiana Khoroshun, Yana Shliabanska, UA
Video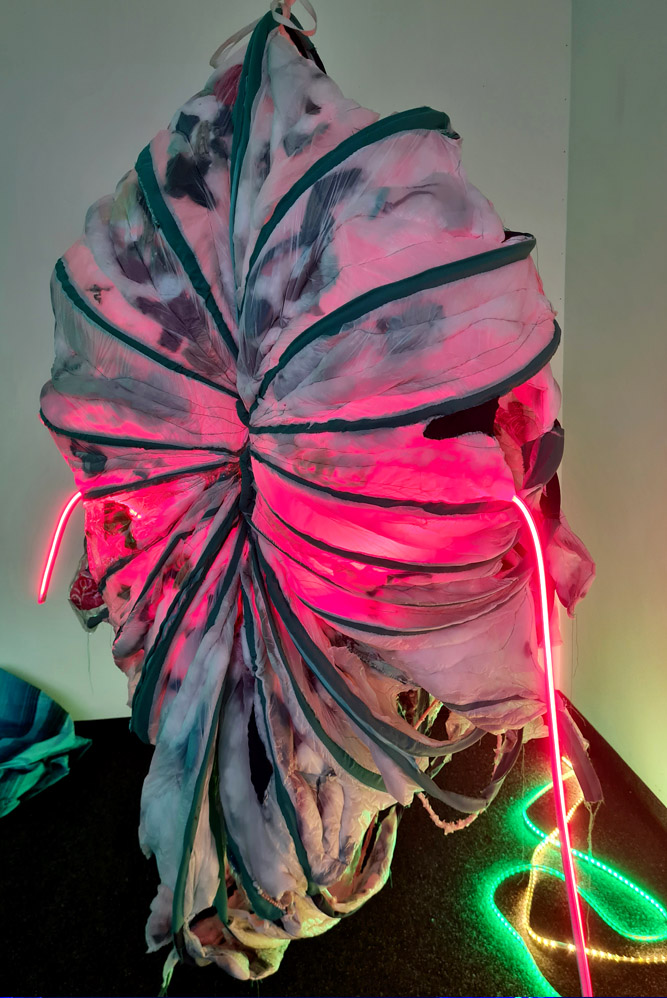 The project is based
on my theory of
building an exhibition
as a structure related
to human presence.
Artistic work is being
treated here as a
conscious form
waiting for a meeting
with the spectator.
This structure loves
movement, activity,
the presence of many
guests. It is in its
nature to change.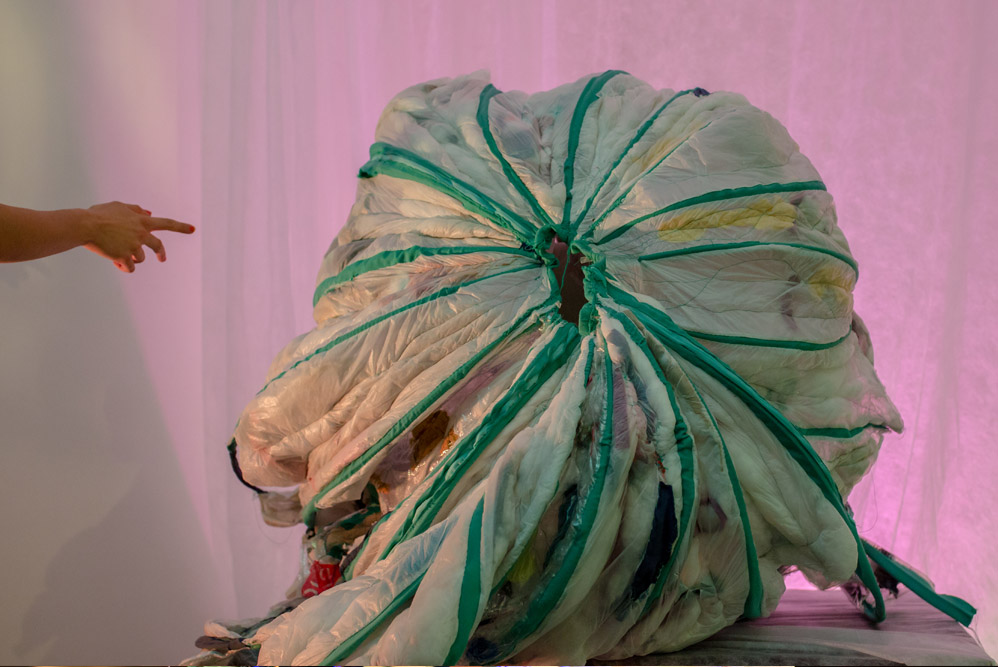 Źdźbło / Arista
Object: recycled fabrics, plastic construction, wood, 80x50 cm
Perform: Monika Wińczyk PL
Sound: GUMA - Tetiana Khoroshun, Yana Shliabanska, UA
Video: 
Philodendropoiesis variegated
Object: recycled fabrics, plastic construction, 190x 80x80cm
Perform: Ola Koczurko PL
Sound: Marcin Baran / Singing: Ola Koczurko
Video: 
Photos Andrzej Majos